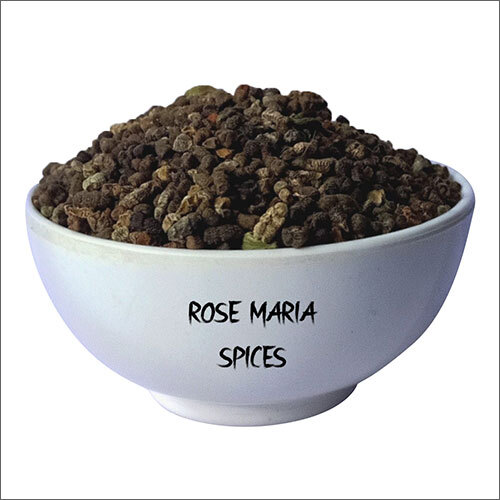 Double Seed Cardamom Price And Quantity
Double Seed Cardamom Product Specifications
Double Seed Cardamom

Black

A

Dried

Granule
Double Seed Cardamom Trade Information
Cash in Advance (CID)

7 Days

Asia Australia Central America North America South America Eastern Europe Western Europe Middle East Africa

All India
Product Description
The little, light brown or black seeds that are found inside cardamom pods are referred to as seed cardamom. Cardamom seeds give food a rich flavour with a powerful, sweet, and slightly spiciness scent. They are well known for their digestive advantages, working as a homoeopathic treatment for bloating and indigestion. Additionally high in antioxidants, cardamom seeds may have anti-inflammatory properties. Cardamom seeds are a cherished spice in culinary traditions all over the world because they are widely used in cooking, baking, and beverages. They also add their distinctive and aromatic flavour to a number of recipes.
The characteristics and advantages of seed cardamom are described as follows:
Characteristics of Seed Cardamom
1. Cardamom seeds have an odd shape, are tiny, and are often light brown or black in colour.
2. Aroma: They have a powerful, recognisable scent that is sweet, lemony, and just a little peppery.
3. Cardamom seeds have a flavour that is rich and deep, with hints of citrus, mint, and a warm, aromatic spice.
4. Cardamom seeds are versatile; they can be used whole or ground, according on the needs of the recipe.
The Advantages of Seed Cardamom
1. Cardamom seeds have been used for many years in traditional medicine to help with digestion. They can ease indigestion, lessen gas, and enhance digestive health in general.
2. Cardamom seeds have the ability to naturally freshen the breath, which is why people frequently chew them after meals.
3. Cardamom seeds contain antioxidants that aid in defending the body against oxidative damage brought on by free radicals.
4. Cardamom seeds include a number of chemicals that have been investigated for their possible anti-inflammatory properties. These compounds may assist to lessen inflammation in the body.
5. Cardamom seeds are frequently used in baking and cooking, especially when making sweet meals, desserts, and beverages. They give a variety of dishes, including curries, pastries, coffee, and tea, a distinct and aromatic flavour.
Remember that cardamom seeds are normally found inside the pods and are removed by breaking open the pods. To release the flavour and aroma of the seeds, either utilise them whole or grind them. They add to the delicious flavour of many culinary preparations and are highly prized for their aromatic qualities.
Specifications
| | |
| --- | --- |
| Color | Black |
| Shelf Life | 2 year |
| Storage Condition | Store In Cool And Dry Place |
| Polyunsaturated Fat | 0.4 g per 100g |
| Is It Organic | Organic |
| Type | Double Dried Seed |
| Features | Low Sodium, Gluten Free |
| Monounsaturated Fat | 0.9 g per 100g |
Other Products in 'Fresh Cardamom' category